Residential Locksmith
in St. Petersburg, FL
As a homeowner, you want to feel secure in your own home. That's where Suncoast Locksmith comes in. We are a reputable residential locksmith offering a variety of services to keep your St. Petersburg home safe and secure. From lock installation and rekeying to emergency lockouts, many of our lock services are available same day.
Let us help you with repairs and upgrades to the locks in your home, garage, or outbuildings. Hire us for prompt service at a fair price!
Why Choose Suncoast for Residential Locks?
Don't trust just any home locksmith. Hire a local Florida business with over 35 years of experience in the industry. Mike of Suncoast Locksmith has completed thousands of successful lock installs and emergency lockouts in homes. He has the fast and friendly service you need to protect your home or residential property.
Hire Suncoast For:
Fair rates
Fully insured
Fast, friendly service
Available Home Lock Services
Emergency lockouts
Antique lock repair
Gate lock installation & repair
Emergency Residential Locksmith
Suncoast Locksmith offers fast and reliable emergency home lock and lockout services for residents in St. Petersburg. Whether you are locked out of your home or need your locks changed immediately, Mike of Suncoast is available 24/7 to provide effective service. Trust us to get you back into your home safely and securely.
Common lock emergencies we help with:
Jammed locks
Broken keys
Lost keys
Misaligned latches
Locksmith for Rental or Investment Properties in St. Petersburg
If you own or manage a property, you may need services such as landlord master keys, new lock hardware installs, or changing locks after a tenant eviction. We can help keep your building secure, even after purchasing a foreclosure or REO. Suncoast can provide lock services for your property in just one call.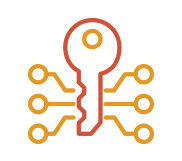 Lock Rekeying
Suncoast Locksmith offers fast, affordable lock rekeying services for homes and residential properties. We can rekey an entire home in 30 minutes, saving you significant money vs purchasing new locks. If you've gone through a divorce, had a relative, tenant or child move out, or had a family death and you want all new locks to secure your property, contact us for prompt service.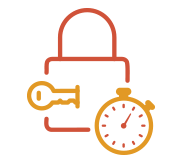 Deadbolt Lock Installs
We install quality, security-enhancing deadbolt locks in homes or whatever door you need. Don't make it easy for the bad guys to get in! Deadbolts are the most effective means of added security for your residential doors. We can install sturdy deadbolts in your St. Petersburg home.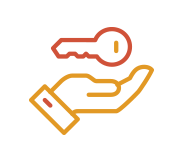 Master Keying
Suncoat can convert your existing locks to work with a custom single key. Master keys can help you maintain control over who has access to your home or residential property. Lighten up your keychain with a single key for every lock with our master keying services.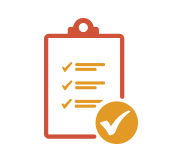 New Lock Installation
If it's time for new hardware on your door because it's worn out, dated, or doesn't close right, we can help by installing new locks in your homes or residential properties. Get a variety of high-quality locks to fit your security needs and budget. We also can retrofit newer locks into older doors, saving you from having to replace that beautiful antique door.
How the Choose the Right Home Door Lock
With many different types of home locks to choose from, it can be overwhelming to choose the right option. Thankfully, we've made sorting through each type of lock straightforward with our guide to home door locks. Get the information you need to make an informed decision or trust us to help you choose the right lock when we arrive.
Suncoast Lock Services All Residential Clients
Don't resort to breaking a window or busting through a door. Contact Suncoast, we can be on-site quickly to get you back inside or to install quality locks where you need them. Reach out today to enhance the security of your home.
Residential Buildings We Serve
Single-family homes
Apartments
Condominiums
Townhouses
Duplexes
Co-op buildings
Mobile homes
Vacation homes
Retirement homes
Student housing
Assisted living facilities
Contact Suncoast for residential locksmith services near St. Petersburg.